In an e-commerce world, sending and receiving packages is an essential part of our lives. But how do packages get from point A to point B? Here at Fetch, delivery drives us, and we have a thorough love and knowledge for the logistics of package delivery. We want to share it with you. 
Your Item is Ordered, Packed, and Shipped
Let's start from the beginning. Say you order a package online, through a vendor such as Amazon. You click "Check Out" and buy all of the items in your cart. The vendor gets notified that a pending order has been received through a smart device or an automated system that helps them keep track. After the payment information and order is verified, they move onto stage two: fulfillment of the order.
Most vendors, like Amazon, have warehouses that they fulfill orders from. 3rd party vendors that are sold on the same site also send their product to these warehouses beforehand so that orders for them can be fulfilled just as fast. A warehouse team member (or sometimes a robot) will grab your item off of a labeled rack that an automated system notes as the location of this item. They will scan out this item using a barcode or QR code to virtually ensure that the item is correct. Additionally, most vendors will also do a manual quality check of the item so that they know you are going to receive what you purchased and that it is in good condition to send. 
The next part of the process is packaging! Your item gets packaged into a jiffy (envelope-like package for smaller goods) or a box and re-checked to verify that the order is in the correct package. This process can be automated as well, using a conveyor belt and computer system. It is then labeled with a shipping label, and placed in a waiting area for a carrier to pick it up and send it out. The shipping label will always include a tracking number.
Tracking Numbers 
What is a tracking number? A tracking number is what you can use to track the package with the carrier to know where it is at all times. It is extremely useful not only for you, but for the vendor, carrier, and for us here at Fetch to help you locate your item if you ever need help. Vendors can send packages out through a wide variety of carriers, most popular being UPS, FedEx, USPS, and DHL. Tracking numbers can look very different depending on who is shipping them. For example:
UPS tracking numbers will always start with a '1Z'
Amazon tracking numbers will always start with a 'TBA'
USPS, FedEx, and DHL have many variations of numbers, but here are a few resources you can use for examples:
Check out this site for more information about USPS tracking numbers: 
https://tools.usps.com/go/TrackConfirmAction_input
Check out this site for more information about FedEX tracking numbers: 
https://100parcels.com/en/fedex
Check out this site for more information about DHL tracking numbers: 
https://www.dhl.com/us-en/home/tracking/id-labels.html
If you have a tracking number handy, you can track it any time you want. All you have to do is pop it into your preferred search engine and it will pull up! You can also sign up for automatic updates through any carrier if you create an account.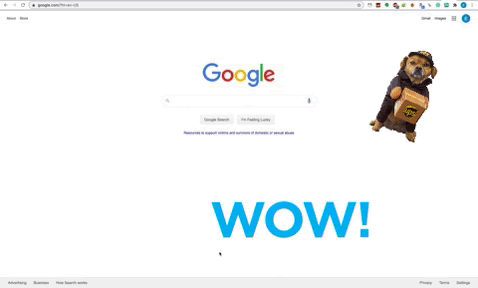 Once you are on the tracking page, you can view all of the updates on the package by expanding the view. This can tell you when and where the package was in what location, and the movement between the places it's been. Every carrier should have something similar! Eventually, your package will make its way to your local Fetch facility, where it can still be tracked right from your phone. 
After your package has been delivered to Fetch, your shipment is scanned into the Fetch system. A notification is sent to you through the Fetch app to let you know we've received your package. You then choose a time slot that works best for your schedule to have your package delivered right to your apartment door. This could be the same day or any day! From here you can sit back and relax knowing your package is coming straight to you. 
For more information on delivery and industry trends, check this out.